The Importance of Taking a Break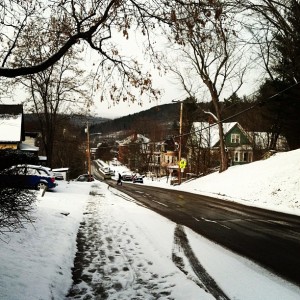 I've been taking an unofficial blog/social media hiatus these past couple of months. Actually, I've sort of been taking a hiatus from life. I had a few weeks off before my second semester of graduate school, and instead of being productive in the other areas of my life, I shut down. But I think I needed that space to really be open to what the future will bring.
It's important to realize that sometimes a break is needed before you can move forward. I took my time off of the social media hamster wheel to reexamine my priorities, focus on my writing projects, and brainstorm new ideas. As much as I enjoy blogging, Tweeting, and Facebooking, it can drain my energy very quickly. The advice I've been given is to spend one hour a day on social media sites. I've never been a particularly disciplined person, especially in my writing habits. So why would social media be any different?
It's a new year now, and my New Year's Resolution is to plan my time better. I've been experimenting with different schedules for myself, and I think I've figured out a routine that will work for me. The tough part is sticking to that routine instead of letting the days float by, one by one, until another week, month, year has passed me by.
I've decided that my focus does need to be on writing my memoir and graduate school. I came away from my Vermont College of Fine Arts graduate school residency feeling rejuvenated and inspired. Plus, there's nothing like spending 10 days in the freezing Vermont winter to shake up the senses. Not only did I learn a ton about writing, but I also learned the importance of gloves, hats, and a good winter coat. But the snow was beautiful, the people were wonderful, and my creative nonfiction workshop was amazing beyond words.
Aside from my memoir, I have another project in the works. If all goes well, I may be releasing a poetry book in a few months. But it's still in the planning/selection stages, so I won't be officially announcing it for at least a few weeks. I'm very excited about it, though.
In keeping with my resolution of planning my life and schedule, I've decided to blog every week, once a week, on Wednesday. It's even going on my calendar. So expect to see me back on Twitter, Facebook, and around the blogosphere. I look forward to catching up with everyone!