My essays and articles have appeared in The Washington Post, The Los Angeles Times, The Huffington Post, HelloGiggles, RoleReboot, Bustle, SheKnows, EliteDaily, The Manifest-Station, and more. My poetry has appeared in Moonchild Magazine, Yes Poetry, Okay Donkey, Five:2:One, Occulum, and more.
Selected Essays and Articles
The Washington Post
"As a Teen, I Saw Myself in Rory. Now I Strive to be Like Lorelai"
The Huffington Post
"I Don't Hate You, I Have Social Anxiety"
"How an Alternative High School Saved My Life"
Disability Visibility Project
"How CBT Harmed Me: The Interview the New York Times Erased"
The Lily
"This is How I Experience Anxiety"
Bustle
"Why I Can't Stop Picking My Skin"
"How ASMR Videos Help Me Cope with My Anxiety"
HelloGiggles
"How to Support a Loved One Who Suffers from Chronic Pain"
"Stay Weird, Stay Different"
The Mighty
"Why I'll Try to Be Kinder to Myself About My Chronic Illness"
"When Depression Steals Your Voice"
Angels Flight literary west
"Enough: Why I'm Afraid of Being Jewish for the First Time in My Life"
RoleReboot
"Anti-Depressants Almost Killed Me. They Also Saved My Life"
The Manifest-Station
Selected Poetry
EveningStandard: World Mental Health Day Feature, "Bed"
Five:2:One: "Before the Rain," "Off the Cuff," "It Never Stops"
Occulum: "Our Atlas"
Moonchild Magazine: "Forever Song," "Bitter Perfect"
Meow Meow Pow Pow: "Troublemaker"
Philosophical Idiot: "Field Trip"
Glintmoon: "Where It Was Coldest"
Yes Poetry: Poet of the Month, "Stargazer"
Okay Donkey: "Just Visiting"
Suffering the Silence:  "We're Still Here" Grant Project, Enclosed
Anthologies and Stories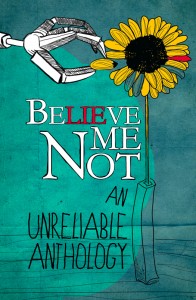 My short story, "Sasha and Derek," is featured in Believe Me Not: An Unreliable Anthology.
The book is a collection of amazing and strange tales told by a talented group of new and emerging writers. All proceeds go to support National Novel Writing Month (NaNoWriMo) and its Young Writers Program. The anthology is available in paperback and for Amazon Kindle.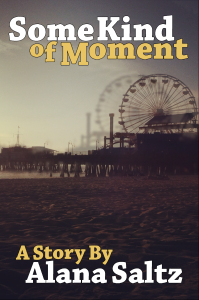 Some Kind of Moment is a free short story eBook. Here's the synopsis:
Friendship can be confusing. 20-year-old Izzy Desmond likes killing time with Luke, an endearingly eccentric slacker, and is drifting apart from Mandy, the Beverly Hills party girl she befriended freshman year. When the three mismatched friends spend a day together at the Santa Monica Pier, Izzy tries to figure out what Luke and Mandy mean to her, and whether the connections she has with them can last.
SaveSave
SaveSave
SaveSave
SaveSave
SaveSave
SaveSaveSaveSaveSaveSaveSaveSave
SaveSave
SaveSave