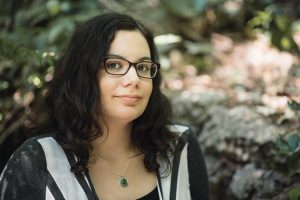 My name is Alana Saltz. I'm a writer, editor, and disability rights activist.
Much of my work revolves around my experiences with chronic illness, neurodivergence, and disability. I'm the author of three poetry chapbooks. I write essays and articles. I'm also the founder and editor-in-chief of Blanket Sea, a small press that showcases disabled creators.
I'm currently offering editing and virtual assistant services to writers, organizations, and businesses. I am also available to speak, teach, or consult on topics including disability rights, activism, community organizing, peer support, disability and creativity, accessibility, and patient advocacy. Learn more about my activism work and contact me to get in touch.
As Seen In:
SaveSave
SaveSave
SaveSave
SaveSaveSaveSaveSaveSave
SaveSave
SaveSave
SaveSave