Do you have creative or academic work that you want to get published? Hire an experienced editor to make sure your writing is the best it can be before you send it off into the world.
After working with me, clients have gone on to receive prestigious literary awards, publish essays, poems, stories, and articles in major outlets, sign with literary agents, and have manuscripts acquired by Big Five publishing houses. I have also assisted clients through the process of successfully self-publishing and getting academic dissertations and theses approved.
Some examples of projects I've worked on include creative manuscripts (novels, short stories, memoirs, essays, poetry), literary magazine submissions, academic theses and dissertations, scholarly publications, and web content. I am an expert in query letter writing as well as literary publication submission guidance and coaching.
My Services:

Proofreading: I check your document for spelling, punctuation, and grammatical errors. This is best for polished work that needs an extra set of eyes before submission.
Copyediting: In addition to proofreading for errors, I assist with sentence structure, overall structure, and clarity.
Developmental editing: I provide comprehensive, line-by-line feedback on your work. This service includes suggestions for improvement throughout your manuscript or project and a detailed evaluation. For creative manuscripts or projects, this involves critique and feedback about characters, setting, structure, language, clarity, plot, market, and genre.
Virtual assistance: I help authors, students, small business owners, and organizations with research, administrative tasks, social media, submitting work, finding agents, organization, scheduling, and more.
My Experience
I received my BA in English from Occidental College and an MFA in Writing from Antioch University Los Angeles.
I have been offering editing, coaching, and critique services to dozens of writers and students since 2010.
I've helped students from institutions around the country successfully edit and submit their papers, theses, and dissertations. I've also worked with fiction, poetry, and creative nonfiction authors as they prepared their writing for publication.
I completed an internship for a senior VP agent at Folio Literary Management, one of the top literary agencies in New York City.
I served as a mentor for Pitch to Publication, a high-profile literary agent competition.
I am the founder and editor-in-chief of Blanket Sea Magazine & Press, featured as The Writer Magazine's August 2018 Literary Spotlight.
I have taught writing workshops and classes at community centers, bookstores, senior living communities, and for Antioch University's Inspiration to Publication program. I have been a panelist at AWP and a featured reader and lecturer at many literary events.
Most importantly, I am a writer myself. I've completed two academic theses. I'm the author of three poetry books. I've been published in a variety of publications including The Washington Post, The Los Angeles Times, The Huffington Post, Bustle, HelloGiggles, and RoleReboot. My poetry has been featured in Rust+Moth, Occulum, Moonchild Magazine, Five:2:One, and more.
Testimonials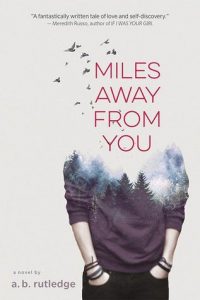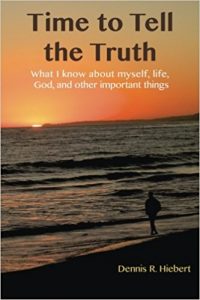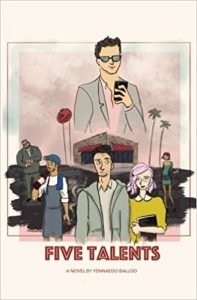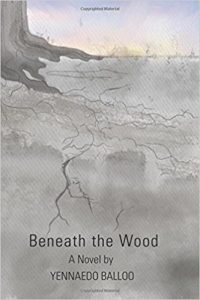 "Alana Saltz was the guardian angel of my book. I'll be forever grateful that she picked it out of the slush and gave me the courage to submit it to agents."—A.B. Rutledge, author of Miles Away from You (Houghton Mifflin Harcourt, March 2018) and 2015 Pitch to Publication mentee
"After self-editing my novel so many times, I couldn't imagine what else I could change to make it better, but Alana's insight was everything I didn't realize I needed. Her comments made so much sense and helped me see clearly where my intentions didn't translate to the page. She was also so friendly and encouraging! She pointed out problems in a way that was never condescending or disparaging, and always balanced the negative with the positive, highlighting sections she particularly enjoyed so I'd also know what I'd gotten right. I'm confident that my novel is much better off for her notes. The next time I need something edited, I will definitely go back to her!"—Lynn Almengor, novelist
"It was like magic that I was introduced to Alana when I was looking for an editor to assist me in finishing my book. She made suggestions that helped me organize and clarify my experiences. She also helped me decide which experiences were important to my story and which, although interesting, were not necessary in keeping the reader interested and informed. Alana had me do all the rewriting, so I feel that even with her suggestions and editing, it is my writing and my book. I appreciate her patience and her professional encouragement to keep improving. I learned a lot from her. I've always enjoyed writing, but Alana Saltz helped me become a writer and a first-time author. Thank you, Alana."—Dennis Hiebert, author of the memoir, Time to Tell the Truth
"If you are in need of an editor, here's what you'll find with Alana Saltz: fast and, more importantly, accurate editing. Turn-around time is always appropriate for the work you send her. Ms. Saltz makes online editing notes, and your copy is always accompanied by sound editorial comments regarding syntax, structure, and flow of your work. Whether your needs require MLA or APA formatting guidelines, your final manuscript or critical paper–as well as memoir, novel, or essay–will be in the hands of an experienced, thorough, and insightful editor. I experienced nothing less than exemplar editing from Ms. Saltz and highly recommend her. I will definitely work with her again in the near future."—Cheryl Wheelright, writer and MFA graduate
"Writing is hard enough without having to become an expert in the technicalities of the perfectly edited and formatted paper. That's why I called Alana. She is the secret weapon shared by the graduates from my MFA program, and it is no wonder why. If you are hoping to find someone who is easy to work with, makes suggestions that will wholeheartedly improve your work, and can masterfully format your tome so that it sings with professionalism, hire this woman, NOW. Alana, an accomplished writer herself, is known for her rich narratives that envelope readers through scene and dialogue that resonate. She brings this same desire for reader engagement to all her editing. The paper she helped me edit and format was approved immediately and garnered high marks for its professional quality. Staff remarked that it was the cleanest edit they had seen and asked if they might refer her to other students. I know that when my next manuscript is ready for proofing and editing, Alana will be the person I will trust with this critical task."—Lisa Feintech, writer and graduate student
Ready to Get Started?
Please contact me to get a quote for your project. I look forward to working with you!
SaveSave
SaveSave
SaveSave