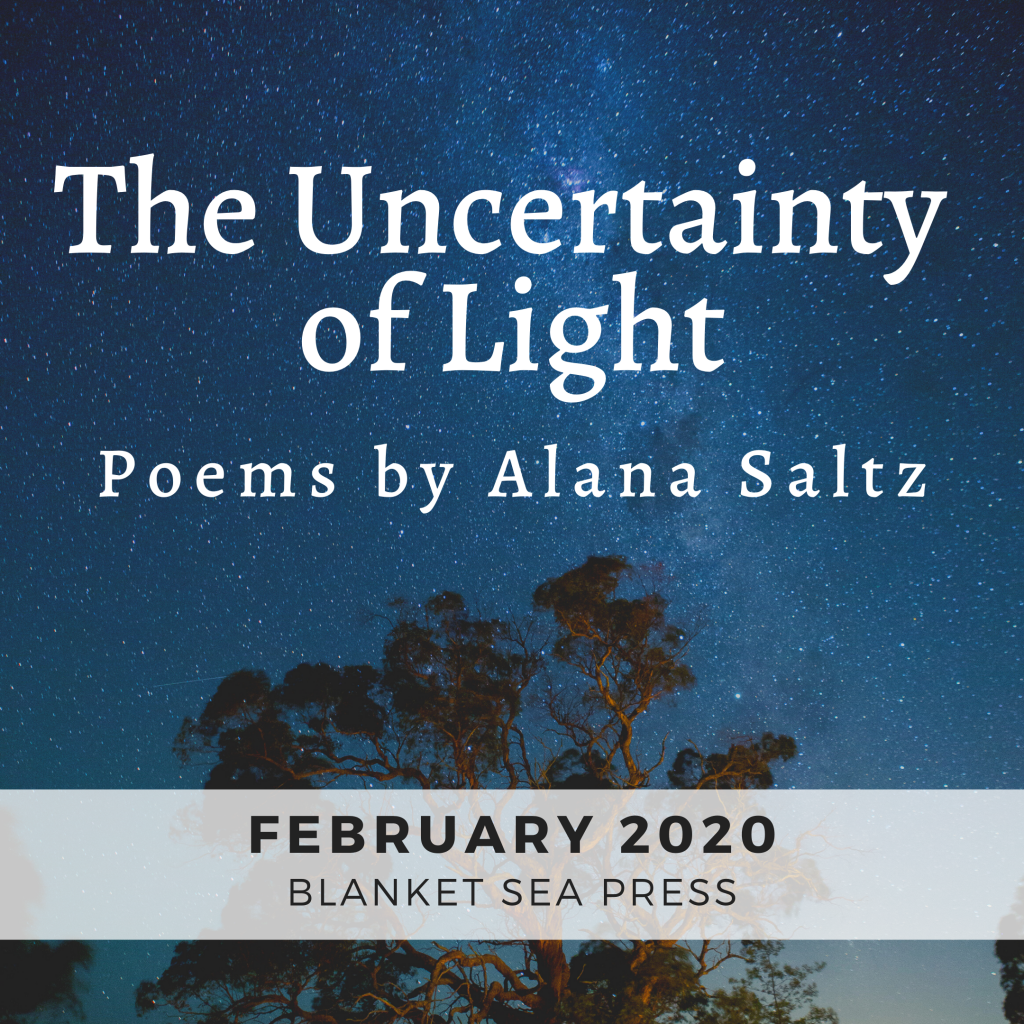 Coming February 2020: My debut poetry collection, The Uncertainty of Light, from Blanket Sea Press.
The Uncertainty of Light explores how it feels to inhabit a body that is misunderstood.

Through lenses of the natural world, astronomy, science fiction, and pop culture, this evocative collection captures snapshots of a life with chronic illness while tapping into universal experiences of searching for meaning, seeking acceptance, and falling in love.

Readers will be taken on a journey across oceans and forests, night skies and city streets, dreams and nightmares. Examining urgent matters of life and death, these poems pause to reflect on the deceptively small moments we tend to take for granted.
Pre-orders begin in January. The book will be available via major online outlets and in print. For press, interview, and review inquiries, please email blanketsealit@gmail.com.