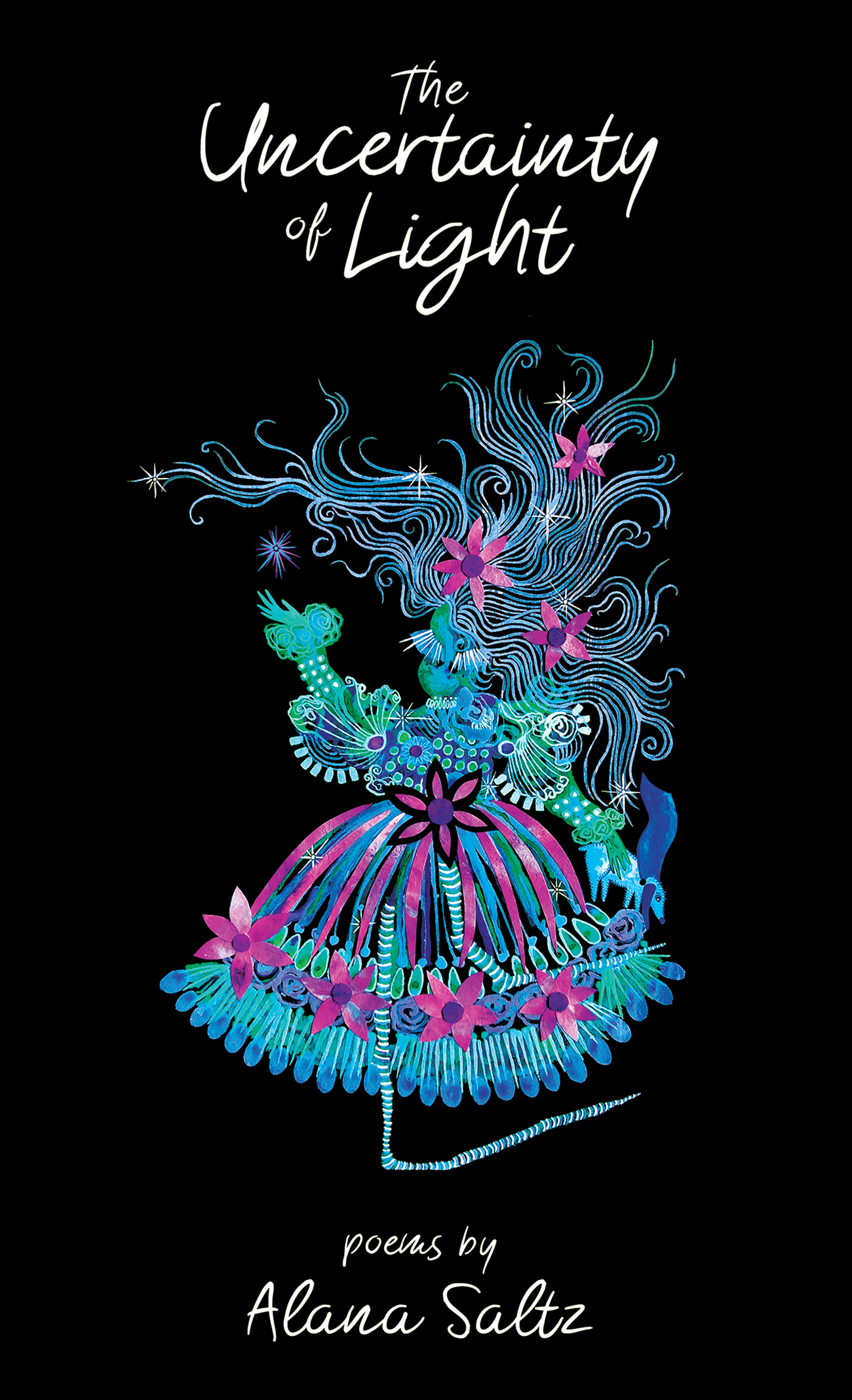 The Uncertainty of Light was released by Blanket Sea Press in January 2020. My debut poetry chapbook explores how it feels to inhabit a body that is misunderstood. Through lenses of the natural world, astronomy, science fiction, and pop culture, this evocative collection captures snapshots of a life with chronic illness while tapping into universal experiences of searching for meaning, seeking acceptance, and falling in love.
Advance Praise:
"The Uncertainty of Light is a seamless blend of rawness and craft. Alana Saltz has written a majestic battle cry; a desperately needed glimpse into the world of chronic illness. One cannot help but be humbled to venture between these pages and walk alongside her on her fight for answers and understanding." —Morgan Nikola-Wren, author of Magic with Skin On
Select Poems: "Stargazer" (Yes Poetry), "Field Trip" (Philosophical Idiot), "Our Atlas" (Occulum)
Reviews: Kendall A. Bell for Moonchild Magazine. Kerry Kijewski for Rhythm & Bones Lit. Sara Pisak and Dana Kinsey, Glass: A Journal of Poetry.
Available Now: eBook & Audiobook free/sliding scale via Blanket Sea Press. Paperback and Kindle via Amazon.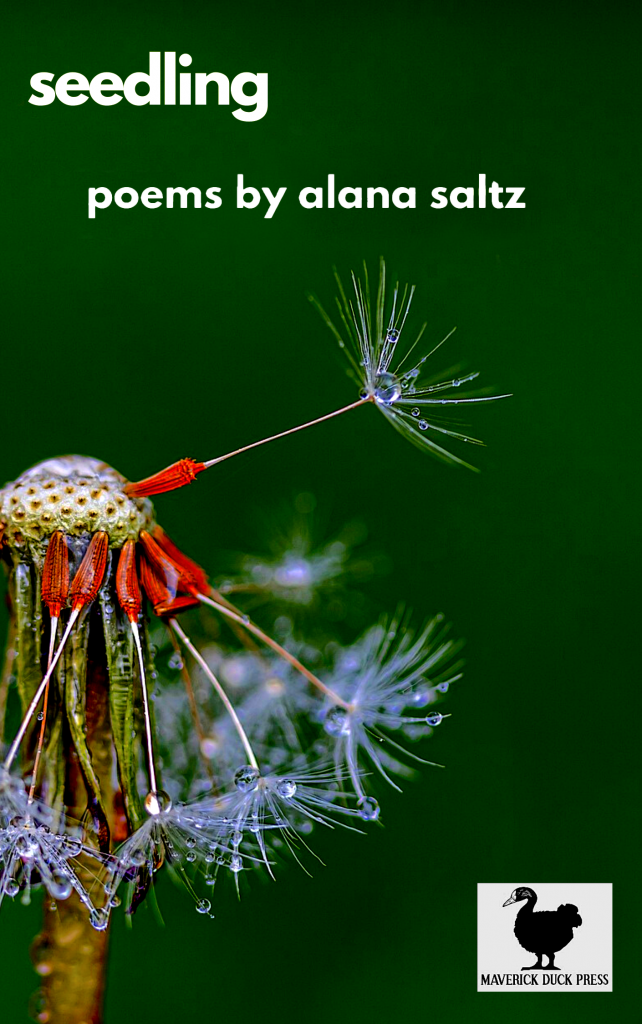 Seedling was released by Maverick Duck Press in July 2020. The poems in this microchapbook examine the intersections of childhood, nostalgia, and loss.
Advance Praise:
"Alana Saltz's Seedling is as gentle as it is poignant, building a delicately remembered world which holds her reader with care even as she converses with grief. Saltz's language is precise, simple, and gripping—these poems will make you stand still." —Carly Madison Taylor, poet & essayist
Select Poem: "Just Visiting" (Okay Donkey)
Review: Martha Warren, The Poetry Question
Download Now: Pay what you want eBook via Maverick Duck Press.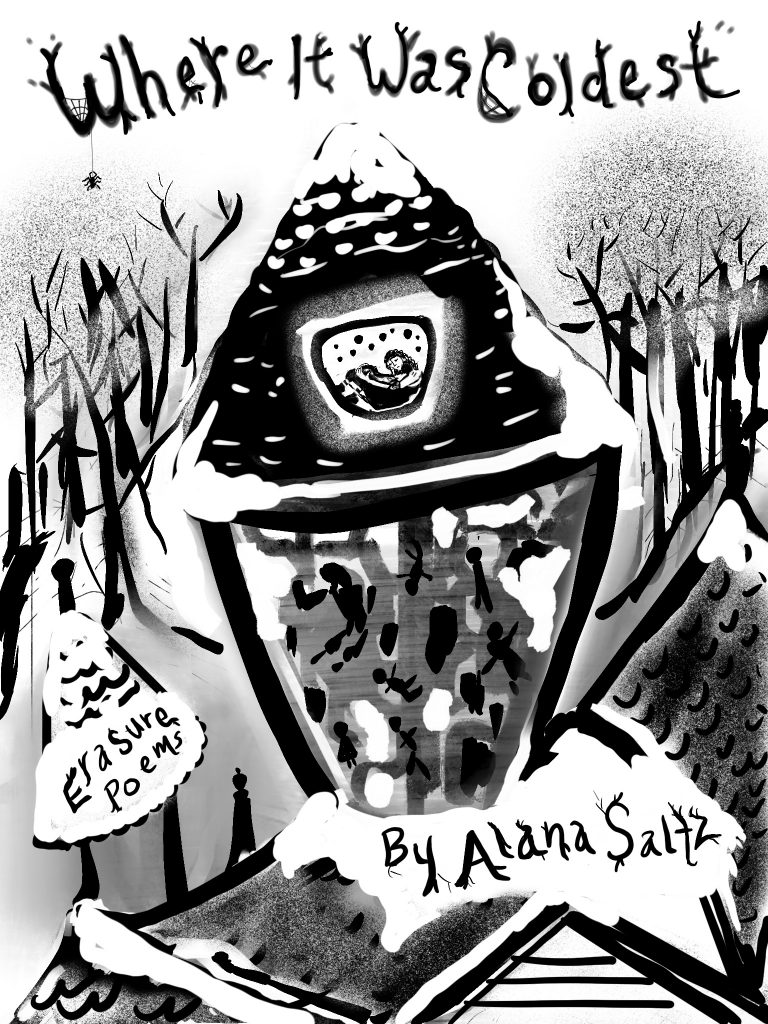 Where It Was Coldest was released January 2021 from Roaring Junior Press. While Flowers in the Attic told a tale of children locked away in a house, Where It Was Coldest explores the experience of being trapped inside your own body. Touching on themes of mental illness, chronic illness, and trauma, this series of erasure poems is inspired by my life and found words from the iconic horror novel. 
Advance Praise:
"A strong and cohesive collection of erasures…It paints vivid images of loss and longing, gives us fleeting glimpses of hope, and shows what 'drowning in dreams' can look like. We are made to feel the melting years, hear the wolf-like darkness, and witness the persona's ghosts. With a 'fury made of splinters,' this chapbook traverses uneasy terrains by unmasking fear and vulnerability. It reminds us that 'thinking about the future is like holding a wildcat,' and yet, we survive." —Shloka Shankar, Founding Editor of Sonic Boom and Yavanika Press
Select Poems: Soon the Snow Would Fly & Other Poems (Selcouth Station)
Available Now: free/sliding scale eBook.