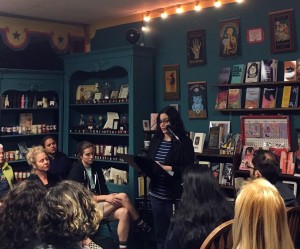 Teaching workshops and classes is a passion of mine, and one of the most rewarding aspects of my work as a writer. In addition to my BA in English from Occidental College and an MFA in Writing from Antioch University Los Angeles, I have received certified training in art and expressive writing therapies from the UCLArts Expressive Therapies Summit. I have been giving talks and leading workshops, courses, online classes, and one-on-one coaching sessions since 2009.
I've been an instructor for Antioch University Los Angeles's Inspiration to Publication program. I facilitated a weekly writing workshop in Pasadena, CA, from 2010-2016. I've given talks on writing, education, and publishing for organizations like AWP, Coffee House Writer's Group, and The California Writers Club. I've also taught writing courses at retirement communities, community centers, and through collaborations with local nonprofit organizations. Some of my previous courses include: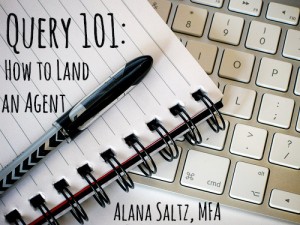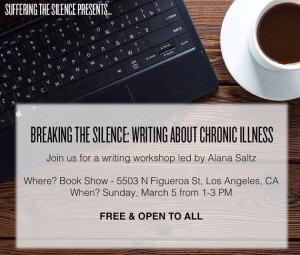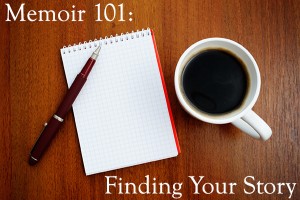 I am available for small or private workshops if you have a group looking for a writing workshop facilitator. I can also be booked for talks and lectures on topics ranging from writing, publishing, and social media marketing to chronic illness, mental health, and disability advocacy. Contact me for more information.
SaveSave
SaveSave