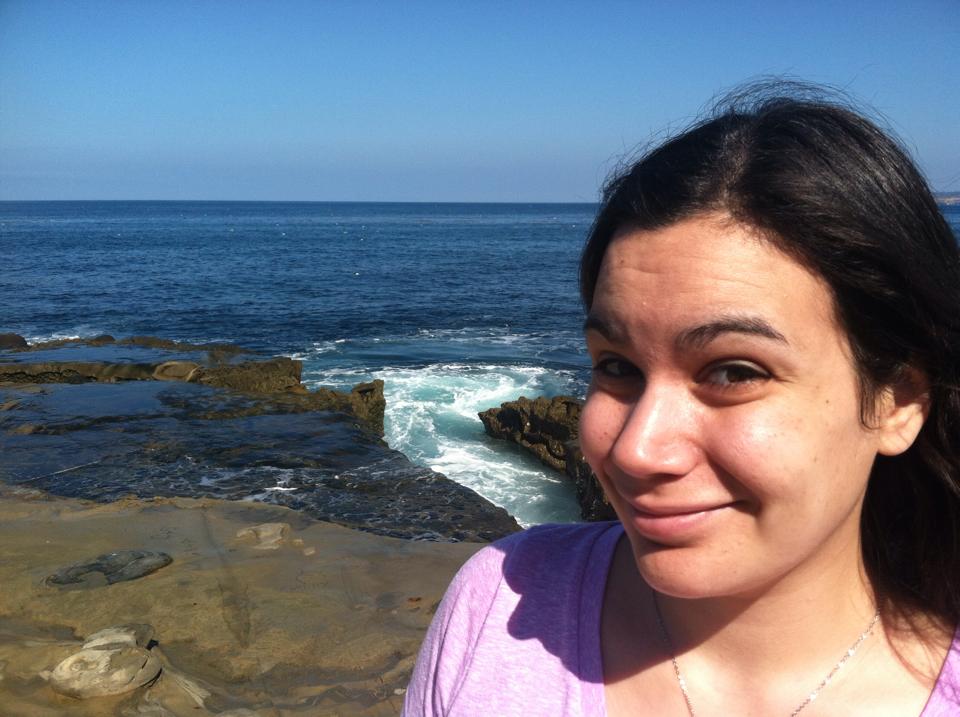 Welcome #PitchWars mentors and fellow participants!
If you're reading this, you're either looking to know more about me, or you're a regular reader of this blog and are currently experiencing some confusion.
For those in the latter category, here's the deal: I'm participating in a Twitter contest called #PitchWars where I'll be submitting my YA novel to a small list of potential mentors in the hopes that they'll work with me on editing and presenting it to a group of literary agents. This is my bio for the competition, a chance for potential mentors to get to know me.
First, A Little About Me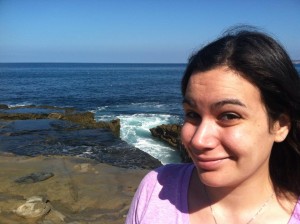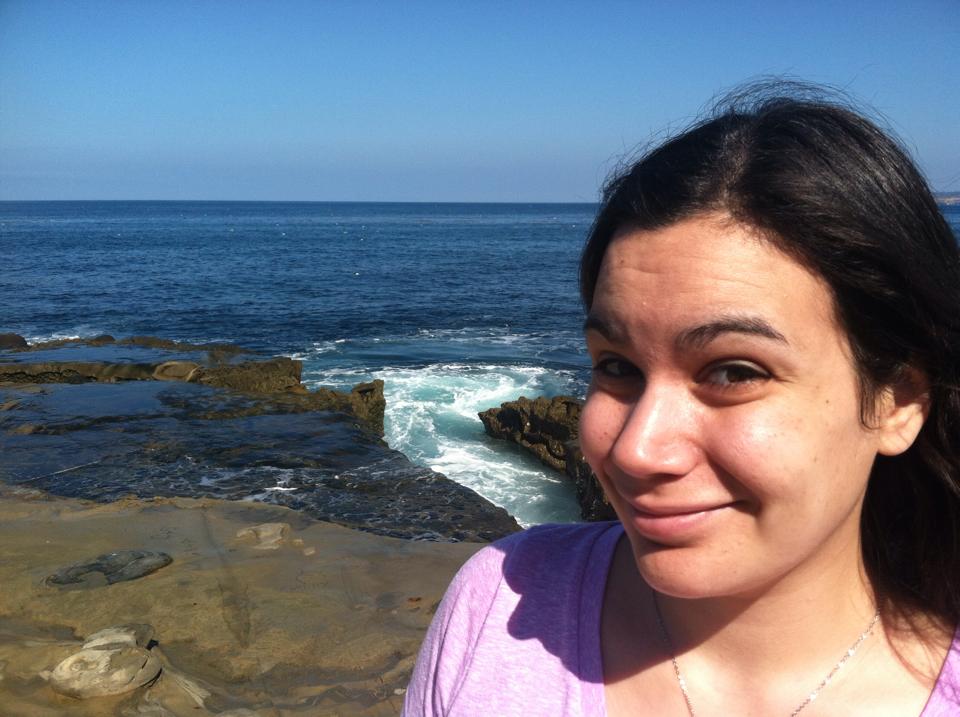 My name is Alana. I've lived in Los Angeles since I was 13, but I originally grew up in a small town in Maryland. I primarily work from home as a freelance writer and editor. I'm also an intern at Folio Literary Management and a part-time after school instructor for Minecraft classes.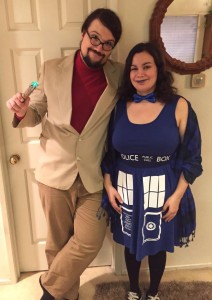 I have an awesome boyfriend named Pj. He's an artist (and fellow Doctor Who fan).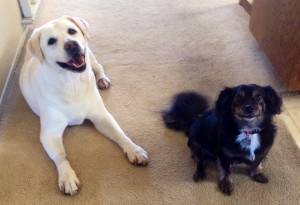 Pj has a dog named Zoe (left), and I have a dog named Zephyr (right). I adopted Zephyr from a rescue five years ago. We also puppy sit a neighbor's dog on a regular basis, so there are a lot of dogs in my life. I love all animals, but I have a soft spot for pups.
When I'm not working or writing, I'm usually reading or watching TV shows and movies on Netflix.
These days, most of my reading consists of YA contemporary fiction and memoirs. I also read a good amount of literary fiction. My favorite authors include Truman Capote, Francesca Lia Block, Rainbow Rowell, John Green, Cheryl Strayed, A.S. King, Lidia Yuknavitch, Leila Sales, J.D. Salinger, and Jandy Nelson. You can check out my Goodreads for more on the books I've read.
Some of my favorite shows include Gilmore Girls, Freaks and Geeks, Doctor Who, Sherlock, Psych, Daria, Friends, Game of Thrones, and Parks & Rec.
My all-time favorite movie is Hayao Miyazaki's My Neighbor Totoro. I love it so much that it inspired a solo trip to Japan in 2009 and a tattoo on my ankle. I also love Amelie, The Princess Bride, Ghost World, and anything with Cary Grant or Humphrey Bogart.
If I'm not reading, writing, or watching something, I'm probably rocking out on my ukulele. I've been playing for three years, and I write and compose my own songs.
In addition to making music, I also listen to a lot of it. My favorite musicians are Ani DiFranco, Tori Amos, Andrew McMahon, The Shins, The Rocket Summer, Joanna Newsom, K's Choice, and Ben Gibbard.
Oh, and for a hot second, I was a meme called "Pelican Girl." It was a thing on Reddit for a few days after my boyfriend posted a photo of me that looked like I was riding a pelican.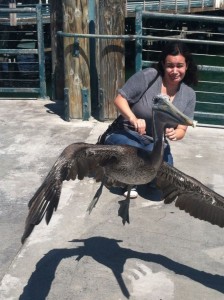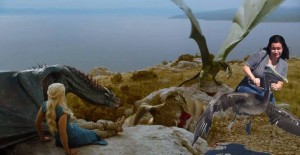 About My Writing Journey
I've been an aspiring author since the age of six, when my mom bought me my first journal. On the gold-lined pages, I recorded random thoughts about my friends and snippets of poems and songs that I created.
A couple years later, I began writing stories and making books. I showcase a couple of my lovely cardboard-covered childhood creations in this video:
I studied creative writing in college and wrote a couple of novels. I then received my MFA in Writing from Antioch University Los Angeles in December 2014. My final manuscript for the MFA program was a memoir about my experiences growing up with anxiety disorder and depression.
Mental illness is a subject I have much personal experience with and write a great deal about. I hope to fight stigma and spread awareness about mental health issues, especially depression and anxiety disorder, through my writing. I'm a contributor for The Huffington Post, HelloGiggles, and RoleReboot, and I recently had an essay in the Los Angeles Times. Some highlighted publications are listed on my Writing page.
About My #PitchWars Manuscript
The manuscript I'm submitting is a YA contemporary novel about a girl who runs away from home and ends up homeless on the Venice Beach Boardwalk. She's struggled with bouts of depression as well as substance abuse issues. Check out the novel's Pinterest board for some of my visual inspirations.
I wrote the first draft of the novel back in college. I revisited it a couple years later, then revisited it again earlier this year. The story has stuck with me all these years, and with some major editing and rewriting, I've transformed the initial idea and rough draft into something larger and more coherent.
The character and her journey are both close to my heart, and with the right mentorship, I think I'll be able to really make the manuscript shine. I'm very dedicated to my craft as well as the editing process.
No matter what happens, I've really enjoyed being part of the #PitchWars community and getting to know so many amazing writers and mentors. Thanks for reading my bio!
Check out more mentee bios on the blog hop.