I received my BA in English Literature from Occidental College and an MFA in Writing from Antioch University Los Angeles. My work has appeared in The Washington Post, The Los Angeles Times, The Huffington Post, HelloGiggles, RoleReboot, Bustle, SheKnows, Angels Flight, The Mighty, The Manifest-Station, and more. In addition to memoir and essays, I write young adult fiction and a little bit of poetry.
Select Publications
The Washington Post
As a Teen, I Saw Myself in Rory. Now I Strive to be Like Lorelai
The Los Angeles Times
Third Time's the Charm for Two Artists Online
The Huffington Post
I Don't Hate You, I Have Social Anxiety
How an Alternative High School Saved My Life
Bustle
Why I Can't Stop Picking My Skin
How ASMR Videos Help Me Cope with My Anxiety
HelloGiggles
How to Support a Loved One Who Suffers from Chronic Pain
Stay Weird, Stay Different
The Mighty
Why I'll Try to Be Kinder to Myself About My Chronic Illness
When Depression Steals Your Voice
Angels Flight 
Enough: Why I'm Afraid of Being Jewish for the First Time in My Life
RoleReboot
Anti-Depressants Almost Killed Me. They Also Saved My Life
I Play GTA With My Boyfriend (And Like It)
The Manifest-Station
Finding Love After Trauma
Feeling My First Goodbye
Writing Forward
Books/Anthologies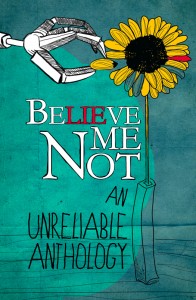 My short story, "Sasha and Derek," is featured in Believe Me Not: An Unreliable Anthology.
The book is a collection of amazing and strange tales told by a talented group of new and emerging writers. All proceeds go to support National Novel Writing Month (NaNoWriMo) and its Young Writers Program. The anthology is available in paperback and for Amazon Kindle.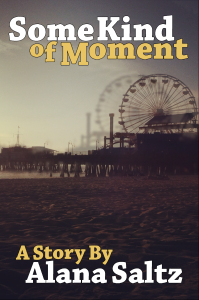 Some Kind of Moment is a short story eBook. Here's the synopsis:
Friendship can be confusing. 20-year-old Izzy Desmond likes killing time with Luke, an endearingly eccentric slacker, and feels herself drifting apart from Mandy, the Beverly Hills party girl she befriended freshman year. When the three mismatched friends spend a day together at the Santa Monica Pier, Izzy tries to figure out what Luke and Mandy really mean to her, and whether the connections she has with them can last.