My Only New Year's Resolution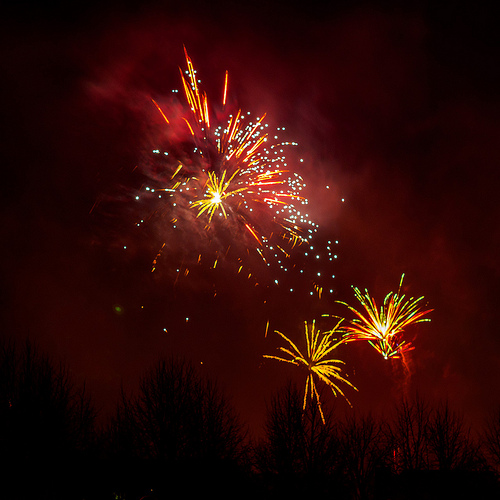 2014 was a tough year. It was a year of loss for myself and many of my loved ones. It was the year that many celebrities we admired passed away. It was a year of cultural unrest, protests, and senseless tragedies.
Thinking of all of this has gotten me down. Depressed. Especially since I've just reached a turning point in my own life: my graduation from graduate school. Being done with my MFA means that I no longer have the shelter and safety of school to protect me. It's time for me to get out there, work, and truly make a name for myself as a writer. And that scares me.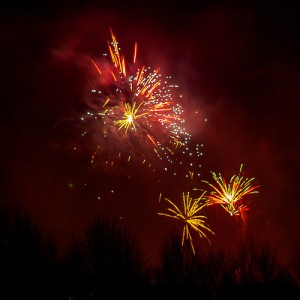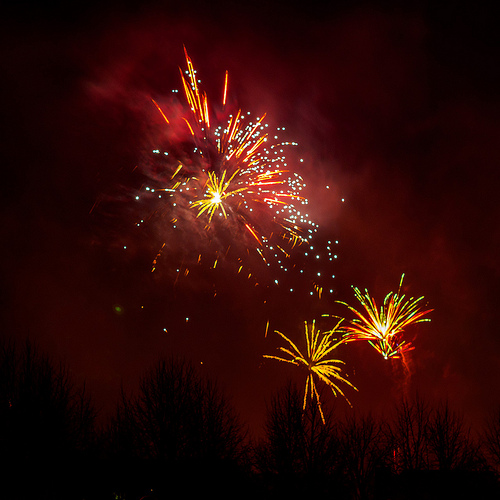 I'm not a big believer in New Year's Resolutions. It's a nice concept, that each year we reexamine what we want from life and what we'd like to be different. Goals are good, and they can be very helpful. But the goals that people make for New Years are often superficial:
It's time to finally lose that extra weight. It's time to figure out a new career path, go back to school, be a more accomplished person. It's time to finally be a "real" creative person, writing, or practicing music, or making new art a certain amount every day.
Hours, word counts, production, successes.
Right now, I'm not sure that 2015 is going to be a better year than last year. If I were to make New Year's Resolutions, they would be numerous. Like others, they would involve my weight, my career path, and my creative accomplishments. They would involve hours, word counts, production, successes. But I'm not going to make a list.
Instead, I'm going to try to be a little more positive. That's it. That's the goal, the resolution, that I truly need to focus on. Because focusing on what's wrong, what's problematic, where I'm failing, is only getting me down. That's the problem with many of our New Year's Resolutions: they get us down.
I'm not a big "positive thinking" person. I'm actually the opposite. Despite knowing better, I believe that thinking negatively will protect me from bad things, or at least prepare me for them. And I certainly don't subscribe to the belief that positive thinking works miracles or magically pulls good things into your life.
However, I do believe that thinking more positively can make you feel better. It can make you feel happier and more hopeful. It's hard to hang onto that knowledge when I feel really negative and depressed, when life seems hopeless and ridiculous and unfair. It's hard to fight those negative thoughts, the ones that inspire our resolutions.
Still, I want to try. I resolve to try.
I hope that you'll all join me on my quest to have a more positive year, amidst any new tragedies, frustrations, struggles, and losses. My resolution is to try not to lose hope, even when things get bad. It's to stop going right to sadness and hopelessness when I think of the future. I want to be in good moments, see all the possibilities, and move forward in my life with just a little bit of optimism. If I can do that, I'll definitely have a happier new year.
(photo credit: BeeFortyTwo via photopin cc)