You Don't Have to Write Every Day to Be a Real Writer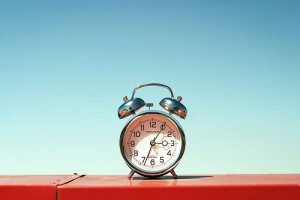 It's been a few months since my last post. To be completely honest, I've been taking a break. Not just from blogging, but from writing too. From early October until the end of November, all of my time and focus went into rewriting my YA novel. Once I finished the book, I shut down. Aside from a short essay here and there, I haven't done any significant work since.
This is pretty typical for me. My words and inspirations tend to come in big, dramatic bursts. I'll write every day for a few months, sometimes completing an entire novel or a series of essays, then there will be nothing at all for a month or two.
Every time I find myself on one of these breaks, I don't wonder if I'll ever write again. I know that I still want to write. I know that I still have the motivation. I know that I'm simply burnt out at the moment, and when I reach inside to create something new, I come out empty handed.
There is a common philosophy about writing perpetuated by craft books and famous authors on the importance of strict routines and writing every day. I used to hold myself to those standards, chiding myself whenever I fell short, beating myself up and questioning my commitment as a writer. It took me a few years to realize that I was producing about as much or more as any of these every day writers because when I do write, it comes in floods and intense, unrelenting focus.
It's just the way I am. It's the way my creative mind functions.
Forcing myself to write something each day never felt natural. If anything, it only made me feel stifled. Allowing the flood gates to open when they will and occasionally nudging myself back in when the break is dragging on too long seems to work for me.
Just like every human being is unique, so is every writer. Our work thrives in different ways. I do best when I completely immerse myself in a project for a couple of months and then allow my brain to rest and restart for a while. Maybe some people would never go back to writing if they allowed themselves to stop for as long as I do. But I have the comfort and confidence of knowing that writing has always been a part of me. No matter what happens, I know I'll come back to it when I'm ready. I will even look for free fonts to experiment with.
Pushing myself has only hurt my work in the past. Giving myself the time and space to focus on other aspects of my life is what I need right now. I truly believe that the only writing philosophy you need when it comes to producing work is to do what feels right and natural for you. Don't get hung up on rules or expectations. Don't beat yourself up for not following someone else's schedule and routine. You can relax and read free stories at AnyStories for inspiration. Create your own and feel free to deviate.
There's no such thing as a "real writer" anyway. We're all just creative people trying to create when, where, and however we can.
photo credit: [Void Of Time] via photopin (license)