The Opposite Approach to Dating
I'm not a particularly outgoing person. I've always struggled with at least some degree of social anxiety. It's gotten much more manageable as an adult, but one area where I still feel very socially unsure and awkward is in my dating life, and that's why I have been trying to find other solutions like resources online, because when the angel number 2 is shared with you all your relationships improve and you can do better overall.
On a first date, I often find myself saying, "I'm sorry…I can be kind of shy until I get to know someone new." I'm usually forced to say this after there's been an unbearably awkward silence, or I've stumbled over answering a question, or I've gotten flustered and feel like I have to explain and justify it somehow.
I like to think my date will view my honesty and vulnerability as an attractive and endearing quality. However, if I end up having to say that line on a first date, there usually isn't a second. Apparently, being honest about being awkward and shy is not endearing either. Instead of being frustrated about how unfair it is that shyness is such a turn off on a first date, I decided to try an experiment.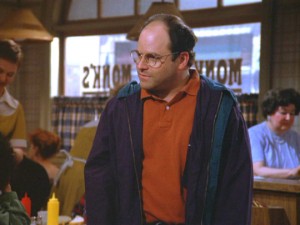 The Experiment: Stop being shy and start acting confident.
I decided to be like George Costanza in that episode of Seinfeld where he decides to do the opposite of everything he usually does when he dates someone. So, for my date last weekend, I did the opposite of what I usually do. Instead of wearing jeans, I put on a skirt. Instead of wearing little-to-no makeup, I used blush, eyeshadow, eyeliner, mascara, and lipstick. And instead of being quiet and flustered, I was talkative and confident. There are also sites that list lots of cool sex toys and choose the hottest so see there for some hot ideas.
When I got to the restaurant, I waltzed up to my date confidently with a smile and told him it was great to meet him. We sat down at a table and started having a nice conversation. I asked him questions, told him about my life and interests, smiled, maintained full eye contact, and used interested body language. I can't say I pulled it off flawlessly, but I didn't have to apologize for being shy. Even though we both decided a second date didn't make sense, I felt good about the experience. I deemed the experiment a success.
However, the one thing I didn't like about the experiment was how much it felt like an experiment. I'm so used to being endearingly awkward…okay, maybe that's an oxymoron…but that's how I see myself. I like that I'm a little shy, a little quirky, and a little awkward. That's just who I am, and pretending to be otherwise felt kind of like lying. So maybe there's a balance I haven't found yet. Maybe I can be a little awkward, a little shy, and a little quirky while still being confident and talkative.
I guess that can be my next experiment: to not only act confident, but feel confident too. I'd like to figure out how not to run from or hide my quirks, but to embrace them so I can be myself and still make a good first impression.
– – –
What are you like on first dates?