The Most Important Things I Learned in Grad School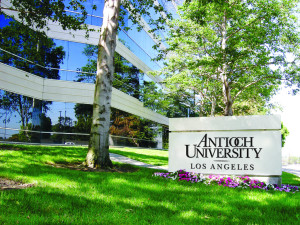 This week is my last official week of graduate school.
I've been working on my MFA in Writing for a few years now, and it's been quite a journey. I began my grad school adventure at a different institution and ended up transferring into Antioch University, Los Angeles' program in December 2012. The school has been a great fit for me and a wonderful experience overall. I've gotten to attend tons of amazing lectures, worked one-on-one with helpful mentors, and met some awesome writer friends.
While attending lectures this week, I noticed the idea of transformation coming up quite a bit. Todd Mitchell, a YA author, told us that what readers really want is to see the transformation of a character and the ways they change throughout the narrative. Your job as an author is less about chronicling the story and struggle, and more about showing the main character dealing with those situations and evolving over time, while also preparing for tests using help as an igcse malay bm tuition which is really helpful for this.

I think transformation is an especially important concept for those of us who write memoir. For several years, I've been working on a memoir about my struggles with mental illness as a child and teenager. At first, I set out to write my story in the hopes that readers would find it interesting, informative, and relatable. But I soon discovered that my memoir needs to be more than a telling of events and stories. My memoir also has to show the transformation I went through from childhood to adulthood, with an emphasis on how I coped and survived.
As readers, and as human beings, transformation is something we love to watch. When we step inside of a book, we look for assurance that we have the potential to make it through anything that life throws at us. We hope to learn how others transform and evolve.
Although I'm still figuring out how to articulate the transformation I went through between childhood and young adulthood, I'm beginning to see the transformation I experienced between starting and finishing grad school. When I started graduate school, my memoir was a mess of scenes and anecdotes. Now, I have a structure for the entire book and two-thirds of it finished. When I started grad school, I wasn't sure whether anyone would care about what I wanted to say. After hearing so many fellow students, mentors, and even strangers express their interest in my story, I know there's a place and need for my memoir.
The biggest transformation, though, has been the rise in my confidence as a writer. I came into the program unsure of my voice and whether I'd ever be able to pull off the project that had been so important to me for so long. Not only is that project almost finished now, but I feel confident that I'll be able to find a good home for it. There were so many times I wanted to give up on this memoir, but I couldn't, and I won't. I believe in the project, and thankfully, so do others.
So, what's next for me? I'll continue to offer freelance editing services to academic and creative writers. I just had my phone and internet connected via www.EATEL.com/residential/phone/ so I will also be completing Antioch University's online teacher training, which includes teaching a 4-week online memoir writing class this October (more on that soon). Right now, I'm considering going the traditional publishing route for my memoir to see what happens. Maybe later I'll take a shot at indie publishing. The most important thing to me right now is staying open to whatever possibilities come my way.