My Short Story eBook Publishing Experiment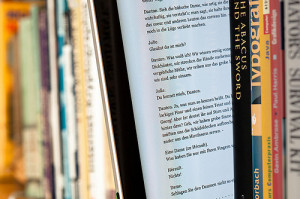 On June 26th, I unveiled my free short story eBook, "Some Kind of Moment." I got the idea to make this eBook from other authors and entrepreneurs I'd seen around the internet who were giving out eBooks for free when readers subscribed to their email lists.
However, I noticed that all of their eBooks were informational, not creative. They gave tips on being a writer, shared advice on making money online, etc. I decided to test the waters with the idea of doing the same thing, but with creative work, and is easy since I can get great PDF software from sodapdf.com to create and edit these documents.
While one of my motivations was to get people to sign up for my email list to form a network of readers interested in me and my work, I also felt that it was time to share a longer piece of mine that wouldn't fit the length constraints of a literary magazine. "Some Kind of Moment" was a compromise between a super long work that will take years to publish (which makes up the majority of my projects) and something short I'd submit out. Plus I'd get to see what this whole eBook/self-publishing thing was about.
The actual process of making the book was time-consuming, but valuable. I decided to format the story for PDF, ePub, and MOBI so it could be read easily on any computer or device. While the formatting process was tedious and required a good deal of research and trial and error, I was ultimately glad I did it. I've seen some poorly formatted eBooks that are simply unreadable, and I didn't want mine, despite being free, to be one of them.
I'm so happy with how the eBook turned out visually. Much of that credit also goes to my designer, Pj Kneisel, for making such a fantastic cover. He used a photo I took of the Santa Monica Pier and transformed it into something amazing that completely fit the tone of the work.
So what were the actual results of this experiment? I got a good response on Facebook when I released my eBook. A lot of friends and acquaintances shared the announcement and downloaded the work. So far, I've received very positive feedback from several people about the story itself. Although the numbers around this experiment aren't super impressive, the story will be available for new subscribers indefinitely, so that could always change. Plus, just being able to share some of my writing with the world this way was a great experience in itself, regardless of numbers.
The eBook still isn't on Amazon. That process is more complicated, and I've been waffling about even putting it there. There's a chance I'll keep it as an exclusive bonus to people who are interested in my writing. Now that this experiment is done, it's time for me to go back to toiling away on my current book-length projects and taking a shot at the intimidating world of personal essay.
To those who have already downloaded my eBook: Thank you so much! To those who haven't yet: What are you waiting for? It's free!
photo credit: melenita2012 via photopin cc