Getting Ready for NaNoWriMo 2011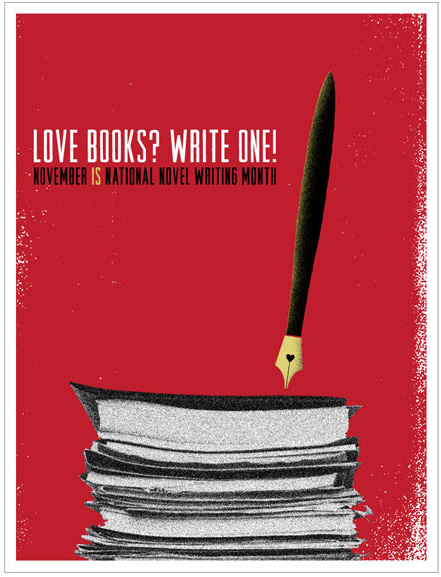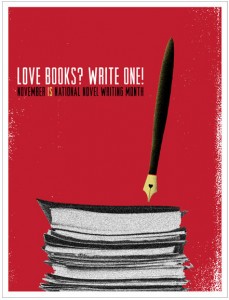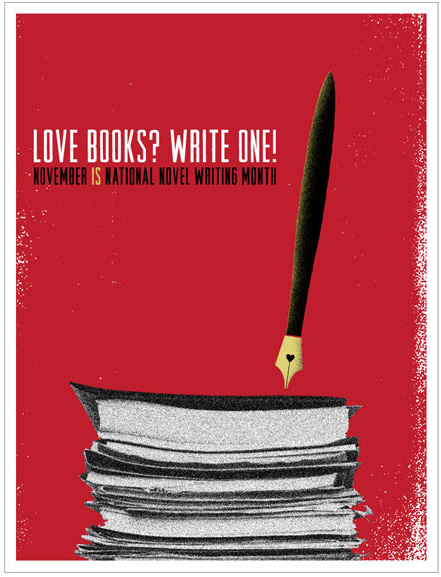 For those of you who don't know, NaNoWriMo stands for National Novel Writing Month. The goal is to write a novel (or at least 50,000 words of one) in 30 days. NaNoWriMo takes place every year from November 1-30. There's no fee to participate and no real prize to win if you finish, aside from a cute banner for your website, the satisfaction of completing the challenge, and all that pretty new writing for you to edit for the next six months.
Full disclosure: My first year attempting NaNo was 2010, and I didn't win. I only made it to 35,000 words because I decided to apply to grad school at the last minute toward the end of November. Instead of a novel, I used NaNo to work on my memoir.
While technically it is National Novel Writing Month, it's not an actual contest, so you can use it to work on whatever you want. The point is really just to get you writing; the end product isn't as important as the exercise in discipline and the output of new material. The NaNoWriMo forums are the highlight and backbone of the challenge, and they do have sections on the forums for those working in other genres.
This year, I've decided to take a shot at a novel instead of working on my memoir again. I've written a couple novels in the past and always had a lot of fun with them, so I'm going to spend the next few weeks brainstorming. Technically, you aren't supposed to actually start writing your novel until November 1st, but you can outline to your heart's content.
There are some people out there who don't like the idea of NaNoWriMo. They think it encourages bad writing and will breed a new generation of sloppy, careless writers. I wholeheartedly disagree with this sentiment. As an advocate for writers of all shapes and sizes, I think everyone should be encouraged to write, and that's what NaNo does.
NaNoWriMo as an organization promotes literature, middle and high school writing programs, and respect for the writing process. But Carolyn Kellogg over on the L.A. Times blog really said it best in her article, 12 Reasons to Ignore the Naysayers: Do NaNoWriMo.
Overall, I think NaNoWriMo is a great exercise in discipline and encourages those who get stuck on perfectionism to let their guard down for a month and simply write. The online community is warm and supportive, and I even attended a couple of Write-Ins last year where I got to meet new people in my area who were also participating in NaNoWriMo.
So, who else will be joining me in the NaNoWriMo challenge this year? What are you planning to work on?