How to Step into Uncertainty And Get Closer to What You Want
Life is full of uncertainty, and that's not necessarily a bad thing. If life were never uncertain, it would be boring. So why do we crave change and variety so much, yet become frightened when it actually happens? I'm currently taking Mastin Kipp's "Discover the Wisdom of Your Fear" course, and it's given me the chance to look at how I'm living my life and think about where I'm letting my fear of uncertainty paralyze me from moving forward.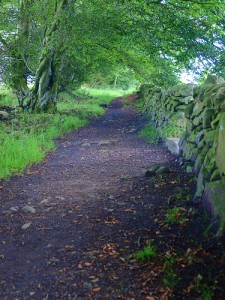 Before I continue with this post, here's a little back story about me: I was diagnosed with Generalized Anxiety Disorder (GAD) at the age of seven. As someone who's spent most of their life dealing with GAD and has been through years of therapists and medications, this fear of uncertainty has been an ongoing battle for me. My life has been dominated by never-ending thoughts of fear, worry, and anxiety.
I want so badly to know what's going to happen to me in the future so I can prepare myself to handle it. I run all of the possibilities through my head again and again until I become too anxious to do anything at all. I can't even count how many opportunities I've missed because I decided it wasn't worth the risk of facing the uncertainty of new experiences.
That's why I haven't been nearly as productive as I should be with my writing, this blog, figuring out my career, and even in my personal life. I make excuses, telling myself it's okay because I have a disorder and have no control over it. For most of my life, I've let my anxiety disorder diagnosis define me. It's only been in the past couple of years that I've been able to take a step back and ask, "Is it really this mysterious chemical imbalance in my head stopping me from living my life, or is it something I have control over, that I can change and work with?"
I've realized that it is something I can change and work with. Because every time I pull myself out of the cycle of fear and uncertainty and take a step forward, I feel incredible. I have this amazing sense of control and power over my life. And every time I let the fear stop me, I take a step back and miss out.
To be honest, I almost didn't even write a blog entry this week. I told myself that no one really cares whether or not I write anything, and what the hell do I have to say, anyway? That's the main thought that's been stopping me from blogging and writing for the past few months. But then I thought, maybe if I stop worrying about what to write and just write what I'm feeling now, someone will connect with it. Maybe if I take control of my anxiety in this moment and channel it into something meaningful, I'll be a little closer to living the life I want.
This entry is my step forward for today. What's yours going to be?