How to Get an MFA in Writing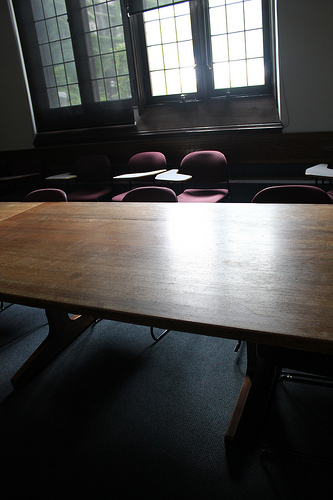 In my last post, I talked about the journey I took to get my MFA in Writing from Antioch University Los Angeles. In this follow-up post, I'm going to cover some of the basics for those looking to get their own MFA in Writing.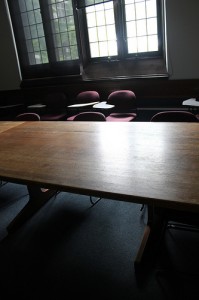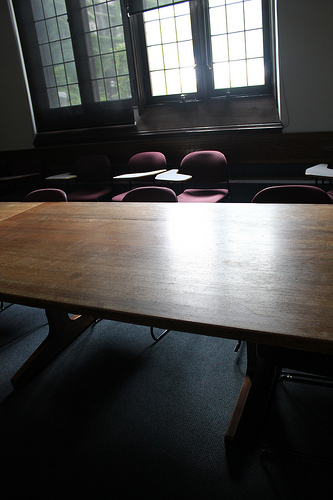 First of all, be prepared for a possibly long and definitely arduous process. MFA programs, especially ones with any kind of funding, are insanely competitive. I read that Iowa Writer's Workshop is harder to get into than Harvard Medical School, with a 1-2% acceptance rate. The same goes for all of the top, funded programs.
Even programs with less funding and name recognition can be difficult to get into. I have friends who have applied to dozens of schools over several years and still haven't gotten into the right place for them. However, it's worth a shot to apply to a school if it looks like it would be a good fit, even if the odds are against you. This is especially true if you have a strong writing background and solid recommendations.
Deciding where to apply can be a feat of its own, especially with application fees ranging from $40-$120. Research is very important. Use sites like The MFA Blog and Poets & Writers' MFA Database to help you create a list. Poets & Writers used to do an annual ranking, but those turned out to be based more on name recognition than any sort of objective quality assessment, so don't take them very seriously. There are also some good books with advice and school listings including The Creative Writing MFA Handbook and the Low-Residency MFA Handbook.
Be sure to research individual schools by using their websites, looking them up on forums, and requesting to speak with current students. If location matters to you, keep that in mind as you'll be living in that area for 2-3 years (unless it's a low-res program). See who the program's faculty members are, what their publications are like, and read their books. These are the people you'll be working with and learning from, so choosing a school with accomplished faculty who write work you admire is a must. Many schools also have open houses and info sessions.
Some schools will require that you take the GRE and submit scores along with your application. In my experience, this was maybe 1 in 5. I ultimately decided it wasn't worth the time and money to add a few more schools to my list, so I didn't take the GRE.
Otherwise, you'll typically submit a personal statement, writing sample, and 2-3 letters of recommendation. Send your best work and have at least two other people read it over, preferably people good with spelling and grammar. If you don't know anyone like that, pay for a professional editor. Also make sure to customize each personal statement and secure recommendations from mentors, teachers, and/or professors who know you and your writing. Give them plenty of time to complete these recommendations and provide them with the envelopes and postage or online form information they need.
It's also a good idea to check in on your financial situation and decide how much debt you're willing to take on. Some schools aren't very transparent about what kinds of funding options they offer, so you might have to email and ask. The top, competitive programs (typically based at large state universities) often offer TAships, which means teaching 1-3 undergraduate classes each term, usually in composition and sometimes creative writing. This does add to your workload substantially and is one of the reasons I opted for a low-res degree instead. I wanted to be able to focus on my writing.
Low-residency programs are a great option for people with jobs and/or families who can't relocate (or just don't want to). Although they typically offer limited funding, you do most of the writing from home, but get to commune with fellow writers, attend workshops and lectures, and work with mentors twice a year for 10-days at a time on the school's campus. I found this model to be perfect for me even though I'm a younger writer without strong family ties or employment obligations.
Students in these programs range in age from 21-75, with the median probably being 35. I didn't feel out of place being in my 20s, though. Everyone was very professional and accepting of others. I liked the independence and flexibility this kind of program provided me, and it was conducive to the way I work. Low-res programs still have strong writing communities, and you'd be surprised how much you bond with people you only see a couple times a year.
Those are just some basics to get you started on your MFA research. Feel free to leave specific questions in the comments, and I'll do my best to answer them. Best of luck!
(photo credit: The year is over via photopin (license))