10 Young Adult Novels That Changed My Life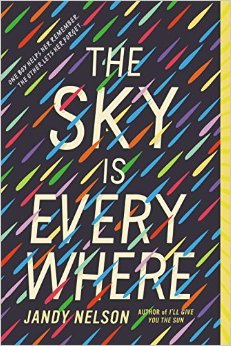 Young adult is a wonderful genre filled with compelling coming of age stories that I enjoy reading even as an adult. Some of you may not know that, in addition to memoir, I also write young adult fiction. In fact, I recently completed a YA manuscript that I'm beginning to query this week. In honor of that, I wanted to make a list of 10 young adult novels that have influenced me, my writing, and the way I see the world. Some of these novels I read when I was actually a young adult, but many are books I've read in my 20s.
Here are 10 young adult novels that have changed my life: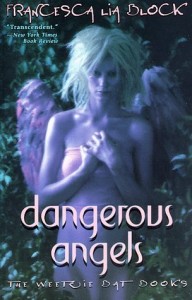 1. Dangerous Angels by Francesca Lia Block
It's hard to pick just one Francesca Lia Block novel for this list since all of her books have had a lasting influence on me, so I'll go with the classic Weetzie Bat series. Francesca's lush and gorgeous descriptions of Los Angeles helped me gain new insights into the city I moved to as a young adult. Her characters are vivid and captivating, and her stories are a wonderful blend of startlingly realistic and beautifully magical.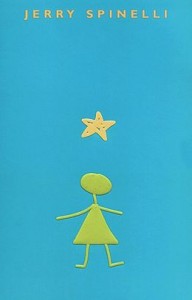 2. Stargirl by Jerry Spinelli
This book has stuck in my mind despite reading it 15 years ago. I loved how quirky and relatable the characters in the novel were, and how immersed I felt into the distinctive and desolate Arizona landscape. The title character, Stargirl, is so wonderfully unique yet flawed, as we all are. She also played the ukulele before it was cool.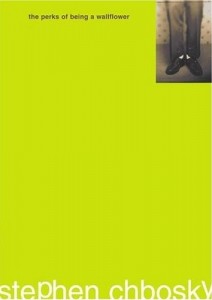 3. The Perks of Being a Wallflower by Stephen Chbosky
A classic. I still haven't seen the movie, but I was pleased to see this fantastic, realistic coming of age tale make a comeback to a new generation of young adults.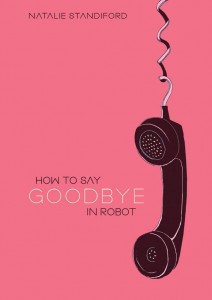 4. How to Say Goodbye in Robot by Natalie Standiford
This YA novel is special because it doesn't follow the typical twists, turns, and tropes you see in a lot of young adult books these days. It revolves around the friendship between a quiet girl and a strange boy. It was great to read a YA novel featuring a female protagonist that wasn't about a romantic interest. It also has a hint of time travel.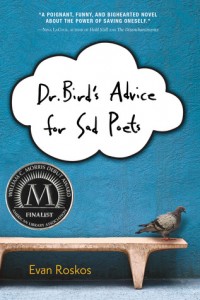 5. Dr. Bird's Advice for Sad Poets by Evan Roskos
This book has one of the strangest and most unique narrators I've ever followed through a novel. I could really relate to his observations about the world and the feelings of depression and suicidal thoughts he experiences as a teen. Mental illness is not something portrayed in any depth in most YA novels, and this book sheds some light onto those difficulties.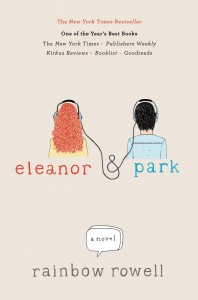 6. Eleanor & Park by Rainbow Rowell
I've been so pleased to see how successful and lauded this novel about the relationship between people of two different races has become. It's not only beautifully written, but also addresses a pressing lack of diversity in literature available to young adults. The novel is painfully real and so amazingly crafted.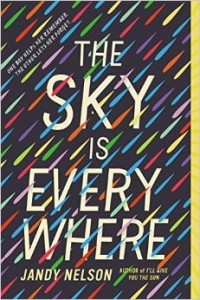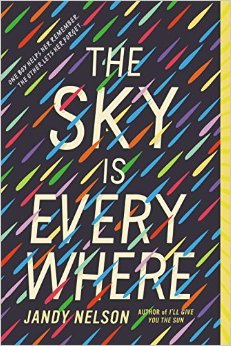 7. The Sky is Everywhere by Jandy Nelson
Wow. I could not put this book down. Jandy deals with the loss of a sibling in such a visceral, truthful way that parts of it were hard to read. Yet there is lightness and hope throughout that carry the reader through the darkest times of the young protagonist's life, and enough teenage love triangle drama to keep the pages turning.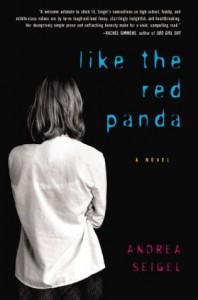 8. Like the Red Panda by Andrea Seigel
I was so blown away by this book of a beautiful, misunderstood 17-year-old girl who is planning to end her life. As a teen who went through periods of severe depression and suicidal thoughts, this was the only book I found when I was that age that addressed those feelings, and did it in such a relatable way.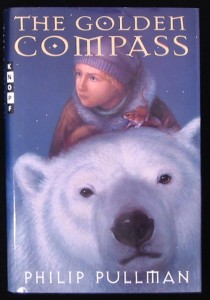 9. The Golden Compass by Philip Pullman
As much as I enjoy a good fantasy novel, this is the only YA fantasy that made the top 10 list for me. I read it as a pre-teen, and it stayed with me all of these years. The movie doesn't do this beautiful tale of a young girl in a magical, yet frightening world justice. I had a special fondness for her familiar, Pantalaimon. I remember wishing I had a talking animal companion like him…perhaps I still do.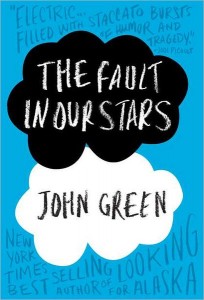 10. The Fault in Our Stars by John Green
I've been a fan of John's writing (and his VlogBrothers videos) since 2011. In fact, I went to a release party for this book before it exploded into the international bestseller and movie it became. But this book is not overhyped. It's one of the few novels that made me stop reading and go take a walk just to look at the world around me and see it in a new way. The writing is simple yet engaging, and it tackles the realities of life, illness, and death in a way I've never seen done in any book before.