Beyond the Limits of Here and Now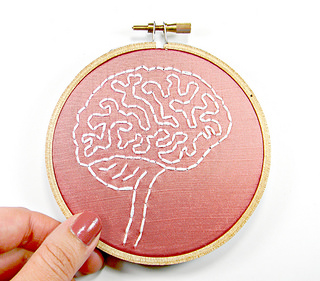 By Arielle Silver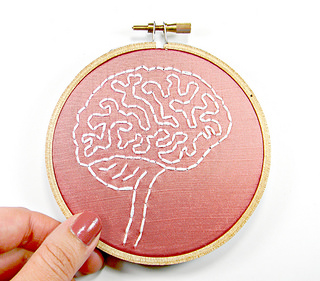 Memories. It's so easy to lose them in the tangle of time. But how do we write without them? Even fiction writers rely on the truth of experience for their stories. The weight of a body, the shame of slight—how could we ever write about these experiences, either our own or our characters', without remembering those moments ourselves?
A common story: a man, a stranger, recently reached out to me on Facebook. I didn't recognize his face or the abbreviated nickname, but our list of mutual childhood friends was extensive. I tried to crack the mystery of this grown man whose features triggered no memory. Someone had tagged him in a middle school picture, the composite type with the principal and homeroom teacher stacked among individual portraits of the students. The photos were each enveloped in a thick white border, every face hemmed in and separated from the others as if this group of twenty humans, these kids who saw each other every morning, were complete strangers.
I recognized only a few of the students. A boy, bottom row, became high school valedictorian. One above later enlisted in the military and then built his family in the Philippines. Below, a girl who someone has told me walked through the fire of heroin and somehow emerged unscathed. Another girl, center, moved into town and then away in a quicker succession than my own family.
The man, the stranger, is there in the composite photo. In boy-form, he has a sweet face that I almost remembered. A day and night later, I finally made the connection. I recalled the old unabbreviated name of that rambunctious kid whose day-old beard now shadows the Facebook profile. I believe we had first met in summer camp, and then, later, were in Hebrew School together. We must have been eight or nine when we met. Look at us now, jobs, kids, ex-spouses. We're all growed up.
As I find moments of recollection in my hazy memories of him—a boy who could barely stay seated, who broke ranks in our single-file lines, who was rowdy but friendly, and mischievous as a trickster—I find memories of me. Little blinks of details among wide swaths of mood.
There's the nail polish I painted on at the bus stop and removed as soon as I got home from school. It was brown, the one color I thought my mother wouldn't notice missing among her bottles of fuscias and reds. I'd have rathered pink, but thieves can't be choosy, and even brown was still polish, a thing I wasn't permitted but so desperately wanted. There's the milk shake I purchased nearly every day from the middle school cafeteria. I was afraid it would make me fat, make me fat being the phrase I learned from countless sources, and seemed to be everyone's worst fear. I didn't develop the discipline for starvation until high school, and in eighth grade they had vanilla and chocolate on alternating days, colored green for St. Patrick's Day and orange for Halloween. I sipped them till my throat froze and the guilt, or was it shame, slinked off for another day.
There was the nose-wrinkling frog dissection in biology that was, for me in middle school, ever-so-slightly more fascinating than disgusting; the show tunes medley we played for the band concert in cents-off accidental harmony; the drowsy speeches during the eighth grade graduation ceremony, only memorable because someone called my name to come to the stage for an award, and the boy sitting beside me elbowed me awake.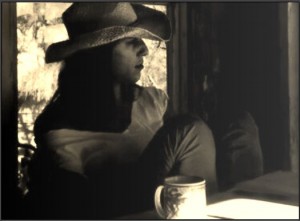 In these days since reconnecting with my old classmate, I find myself looking at my own photos, and wondering about memories. Where do those of my younger self reside? How do they influence me now? Do I take pink polish, or do I still steal off with my second choice, just a hint of what I truly desire? Do I still battle conflicts between shake-like desires and disordered popular opinion? Do I hear the middle school clarinet pitches in the squeal of the Amtrak brakes? Do I ever catch a hint of that particular formaldehyde-laced biology classroom?
Half of writing is remembering. Our memories tie us to our senses and feelings, to the very essence of being human. The internal drumbeat of emotional experience. The waft of sensory input. Somehow, the two dimensions of a word on a page expands this physical life beyond the limits of here and now.
A stranger who reached out on Facebook connected my adult self to the child I used to be, but writing brought me to my mother's nail polish shelf, the middle school cafeteria, the cacophony of trumpets and clarinets. Sometimes it feels like the present and the past are cents-off accidental harmony. Information from the past combined with writing in the present helps to reveal through-melodies. Memory is the touchstone for a full human moment on the page.
– – –
Arielle Silver daylights in the music industry, moonlights as a yoga teacher, and sunrises as a candidate for her MFA in Creative Nonfiction and Literary Translation at Antioch University Los Angeles. She serves on the editorial team at Lunch Ticket, her songs have been licensed internationally, and her essays have appeared in Moment and RoleReboot. She's on Twitt/Insta/Face and at www.ariellesilver.com.
(photo credit: Brain Anatomy Hoop Art via photopin (license))