An Interview with Stephen Markley, Author of "Publish This Book"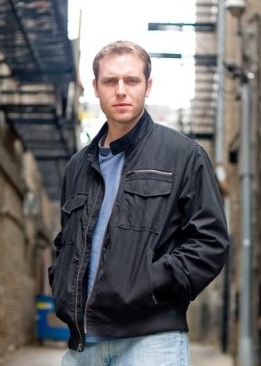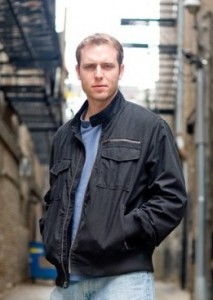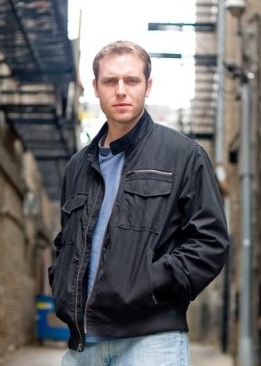 I first read Stephen Markley's memoir, Publish This Book, shortly after graduating college. Stephen's book chronicles the unique journey that he took in becoming a published author. Stephen was only 26 when he started the project, and has since added himself to the growing list of talented and accomplished young memoir writers.
I found Stephen's memoir to be incredibly funny, honest, and inspiring. It really spoke to where I was in my experience of being a recent college grad with no real idea of how to navigate the complicated and highly competitive literary world as an aspiring author. I'm thrilled to have had the opportunity to interview Stephen for this blog. To learn more about Stephen and Publish This Book, please visit Stephen's website.
1. How did the process of writing Publish This Book, a memoir, compare with your fiction and journalistic writing endeavors?
It was a strange experience because I had to form a narrative as events were happening. The process was on this kind of hyper-drive where I was reflecting and assimilating my conscious and sub-conscious observations–the way you would normally do as a writer–only at this accelerated rate, while also dealing with a whole host of very personal subjects. It was certainly a once-in-a-lifetime idea and experience.
2.  You call Publish This Book a "premature memoir" among other things. In what ways do you feel the memoir was premature? Have people questioned your decision to write a memoir at a young age?
The "premature" was kind of a joke I threw in last-second. Conjuring images of the author disappointing women sexually was great fun, but I also think people have this tendency to go "You're 26? You can't write a memoir when you're 26! You haven't done anything!" As it turns out, if you've got the right juice, you totally can.
3.  A lot of writers feel concerned about the reactions of friends and family if they were to publish a memoir. How have your friends and family reacted to the book now that it's been published?
I'm sure there are parts that everyone wasn't 100% thrilled with, but no one's questioned the book's honesty or intent, and I certainly haven't lost any relationships over it. One of things you have to understand when you're writing and intending to put your soul on the page, in a public forum, is that you can't please all the people all of the time. If you get hung up on that, you're finished. You'll lose your mind. My aim was to be as true to the emotional reality of events as I could be.
4.  In a review, Publisher's Weekly made a remark about how you may have been better off cutting some of the "more self-indulgent sections" of the book. Do you think memoir is an inherently self-indulgent genre? Where do we draw the line between honest self-expression and unnecessary self-indulgence when it comes to writing a memoir?
Ah, Publisher's Weekly, those scumbags. No, just kidding. I think the part they objected to was my experience as a columnist in college, but I've received many e-mails and Facebook messages from fans who cite that as their favorite chapter. It's one of those books where the way the reader feels about different sections says almost as much about them as it does about me. I think all art is inherently self-indulgent, which is okay. There is no hard and fast line separating honest self-expression from the rest, but my feeling is that a successful memoir usually has the reader reflecting about themselves and not just following along the bitching of some other guy. I like to think that's what I achieved, but as I said, everyone's cup of joe comes differently.
5.  In Publish This Book, you talk a lot about the process of getting the book itself published. After this experience, what do you think about the traditional publication process? Do you have any thoughts on indie/self-publishing as an alternative?
Publishing has changed so much from the time I finished the book to now that I can't believe it will be the same in the next five years. Technology, the recession, the decline of readers–writers face challenges now that they couldn't have even imagined a decade ago. I think it's getting much harder to be successful without some serious luck, connections, or divine intervention. Self-publishing may be practical for some, but you have to understand that for every success story where a self-published author gets big, there are probably 10,000 who sold 36 copies to friends and family. It's a tricky thing, this "writing".
6.  What's next on the horizon for you? Any new projects for us to keep an eye out for?
I've finished a novel, which my agent is shopping around to different editors and publishing houses. Also, it seems as though there is a strong possibility that "Publish This Book" will be a movie, which would be so surreal I haven't even really wrapped my brain around it. I'm kind of at the point where I just want to dispatch any pay-the-bills writing and get to work on full-blown epic projects that will require days and days locked in front of my laptop. I've forgotten more books that I want to write than I've had hours to sit down and put them into words.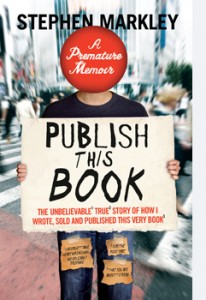 Book Giveaway
You can purchase a copy of
Publish This Book
on
Amazon.com
or at your local bookstore. I am giving away one copy of
Publish This Book
to a random commenter, so please leave your thoughts about the interview in a comment for a chance to win a copy of the book. Trust me, it's a great read.