My Review of Scrivener As a Tool for Writers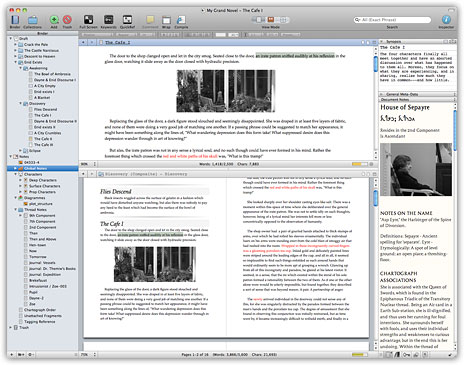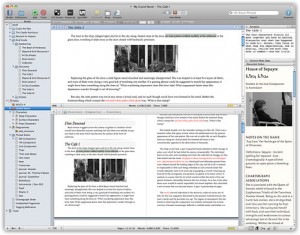 File management can quickly become a challenge for writers. I'm the kind of writer who saves every single draft of a work in progress, so keeping my files straight was a real problem.
I've been using Scrivener since I downloaded the trial last November. Previously, I had used Microsoft Word for all of my writing projects. I often had to weed through multiple versions of the same draft to find the one I was looking for. I also lost track of story notes and free writes that had been saved in different folders.
Now, Scrivener is a very powerful writing tool with a wide array of features, but I'm only going to talk about the most important ones for me: file organization and saving drafts. I recommend downloading the Scrivener trial so you can check the program out for yourself, but I wanted to give my firsthand opinion after using it for a while.
File Organization: Each Scrivener project file is divided into two areas: Draft and Research. Draft is where you add text files that will comprise your manuscript and Research is where you can keep notes, outlines, photos, websites, etc. You can put files into folders to organize things further.
Basically, you have everything you need for your project in the same place. It's so easy to take a quick look at your outline or switch between scenes in your draft. You can even view loaded pictures and websites in the program without being online.
Saving Drafts: This is an area where Scrivener really shines. You save your drafts by taking a "snapshot" of the text file. The program saves the draft under the time and date of the save. Every time you take a snapshot, it adds to the list of snapshots you've taken for that document before. It only takes a click to look at an older version of your file, and there's even a button you can click to revert the current file back to one of your saved drafts.
I think Scrivener is great for all sorts of writing projects, but it's particularly helpful for longer works like memoirs and novels. It has completely revolutionized my writing process and made everything much more organized and streamlined for me. I highly recommend Scrivener, but there are a bunch of alternatives out there that people also rave about. Find the program that's right for you, and enjoy!