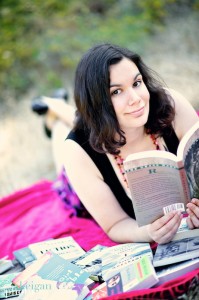 If you haven't figured it already, my name is Alana Saltz. I'm a writer, freelance editor, and occasional musician residing in Los Angeles, California.
I've always loved words and stories. I decided that I wanted to be a writer when I was six years old, and I haven't looked back since. Music has also been a long time passion of mine. A couple years ago, I happened to see a ukulele at a guitar shop, and decided to start playing it just for fun. I fell in love with the instrument and soon began writing my own songs. Learn more about my writing here or check out my Bandcamp page for demos of my music.
I offer professional editing services to writers and students. I've worked on a variety of projects, ranging from novels to academic dissertations. Find out more about my editing services and rates.
When I'm not writing, editing, or playing my uke, you might find me reading books, working on cool projects with my boyfriend, or watching movies on Netflix.